Let's Talk HCD (Human-Centered Design)
Design is not just about aesthetics, it's about function, usability, and ultimately, its impact on the user.
While making a design look good is important, functionality and user experience must be at the forefront of the design process. This is where human-centred design comes into play. It is a process that places the user at the heart of design and seeks to create products that meet user needs, preferences, and goals. In this article, we will discuss the importance of human-centred design and how it's essential when designing digital apps and products.
What is human-centred design?
Human-centred design is a method of designing products, services, or experiences with a focus on satisfying the user's needs, goals, and preferences. It involves observation, empathy, collaboration, and iteration. By understanding the user's behaviour and how they interact with a product or service, designers can create an experience that is intuitive, efficient, and pleasurable.
The process involves several stages, each of which is important in creating a successful design. By following the steps, designers can create products that meet the needs of the users while still achieving the desired business goals. These steps are:
❤️ Empathy: Understanding the user's needs, context, and desires.
🎯 Define: Define the problem that needs to be solved.
💡 Ideate: Collaborate and brainstorm ideas that can solve the problem.
🔖 Prototype: Create a physical representation of the design idea.
📑 Test: Test the design with users in real-world scenarios to see if it meets their needs.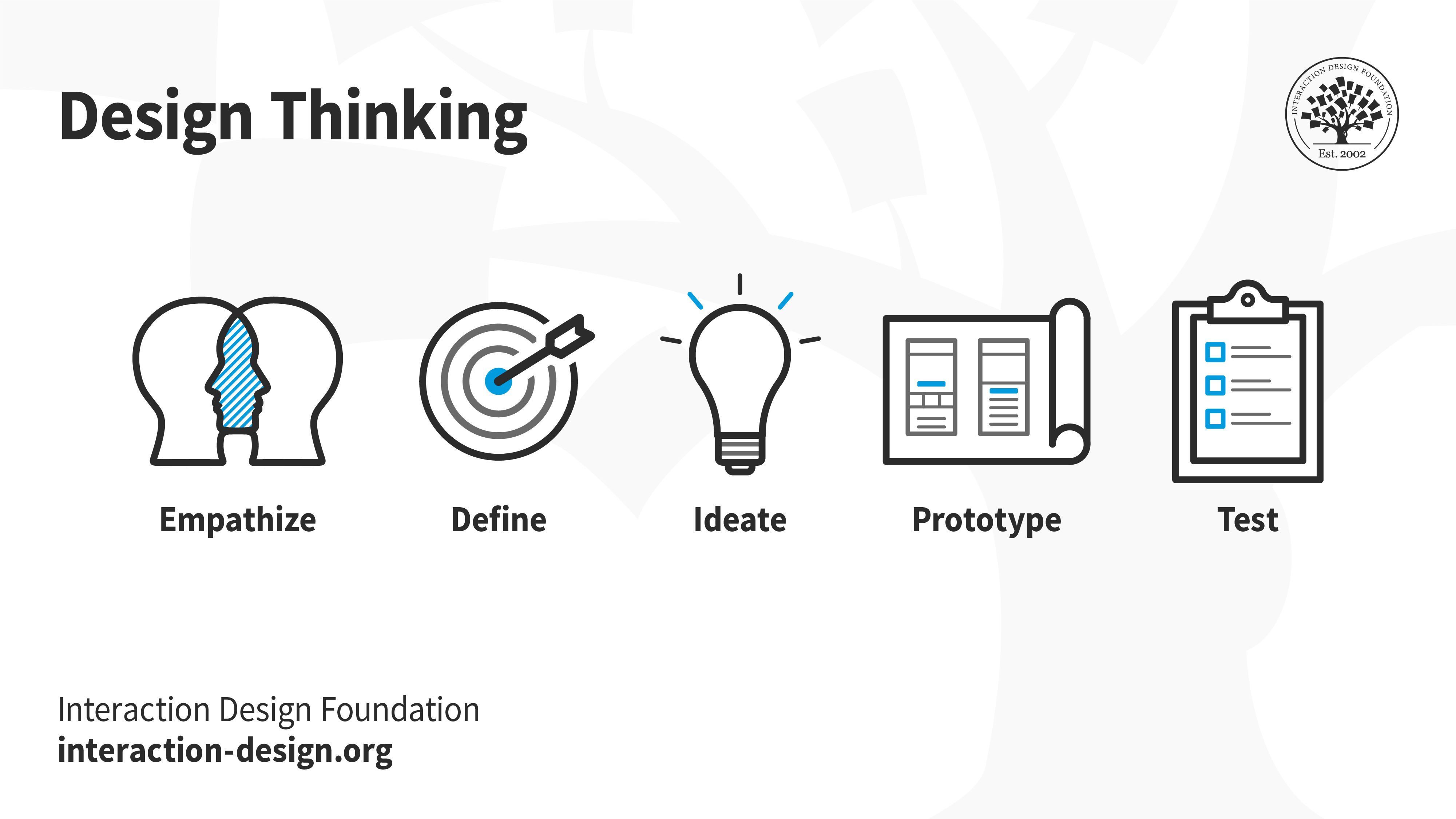 But why does HCD matter when designing digital apps and products?
There are several reasons why human-centred design is important, especially in the digital landscape. Some of the benefits include:
🥰 Better User Experience

At the centre of human-centred design is creating a better user experience. The design process considers the user from the beginning, which can result in designs that are more intuitive, efficient, and pleasurable to use. By putting the user's needs first, they are more likely to engage with the product or service, which can lead to increased satisfaction and loyalty.
⚡️ Greater Efficiency and Productivity
When products or services are designed with the user in mind, they streamline the process, making it more efficient and productive. The design takes into account the user's workflow, reducing the time it takes to complete a task or achieve a goal. This can result in increased user engagement, higher productivity, and ultimately more significant revenue.
📉 Reduced Costs and Increased Revenue 📈
By focusing on the user's needs, the design can eliminate unnecessary features or products, which can reduce the cost of development. Doing so can reduce development costs and increase revenue by creating more appealing and valuable products.
🤩 Enhanced Brand Perception
When a product or service is designed well, it creates a positive impression of the brand. By investing in human-centred design, companies can gain customer trust and loyalty, which can lead to increased sales, revenue, and ultimately higher brand value.
Why is human-centred design important?
Human-centred design is critical when designing digital apps and products for several reasons:
💥 Saturation of the Market
With so many digital apps and products flooding the market, it's essential to create designs that stand out among the competition. Human-centred design allows designers to create experiences that are unique and differentiate themselves from competitors while still fulfilling the user's needs.
🫶 User Adoption
A design can have many features, but if it's not intuitive and easy to use, users would not adopt it. In the digital landscape, user adoption is essential for success. Human-centred design helps designers create designs that are simple, effective, and user-friendly, ensuring that users will adopt them.
👀 User Retention
When a design is intuitive, efficient, and effective, users are more likely to use the product regularly and become loyal customers. Human-centred design builds better relationships between users and products by creating designs that meet the needs of the user, resulting in increased user retention.
🦾 Evolving User Needs
User needs are dynamic, and designers must adapt to these changing needs. Human-centred design allows designers to test ideas and prototypes with users to understand how they interact with the product or service. User feedback helps shape the design and ensures that it continues to meet the user's evolving needs.
Integrating HCD into your workflow
In conclusion, human-centred design is critical when designing digital apps and products. It results in better user experiences, greater efficiency, reduced costs, and increased revenue. The process ensures that designers are building designs that meet the users' needs and goals, leading to user adoption and retention. To create optimal digital products, designers must make human-centred design a priority from the start of the process.
Esteban Garcia Romero
AKA @estyhimself
The 🇳🇿 New Zealand-based 📱product designer, 🎨 graphic artist & 🏔️ adventure seeker from 🇨🇴 Colombia. Esty is the product design lead for the data science company Parrot Analytics. He's also the director of Neziak Design Studio and artist & curator for Neziak Creative Collective.